Live Online Every Sunday Night!
8-10 PM Central
TIPS: Paypal or Venmo: @Stacey-Krejci-1
Bio
Keyboards/Bass/Vocals
Stacey Krejci (pronounced KRAY-chee) has been playing music most of his life. He began on piano as a young child, then branched out to guitar, bass, and drums as a teenager.
Bands
In 1989 he co-founded the Champaign progressive rock band Animator. They released a CD, Gallery, in 1990.
In 1993 he took a break from music to be with his growing family. In the following years he played guitar with an acoustic group and worked on various home studio recording projects.
In 2010 Stacey rejoined the Champaign music scene. He played with a number of local bands, including Nickel and Dimes, Full Throttle, and ThreeBird.
In 2018-2020 he played with the Lou Dibello Band (bass/vocals), the Tons of Fun Band (keys/vocals), and Rodman Rail (keys/bass/vocals).
In 2020, owing to the changes brought about by Covid-19, he began doing solo shows.
In Summer 2021, he moved to San Antonio TX.
Recording
Stacey has played on a number of studio projects through the years, and has produced and recorded music projects for himself and others.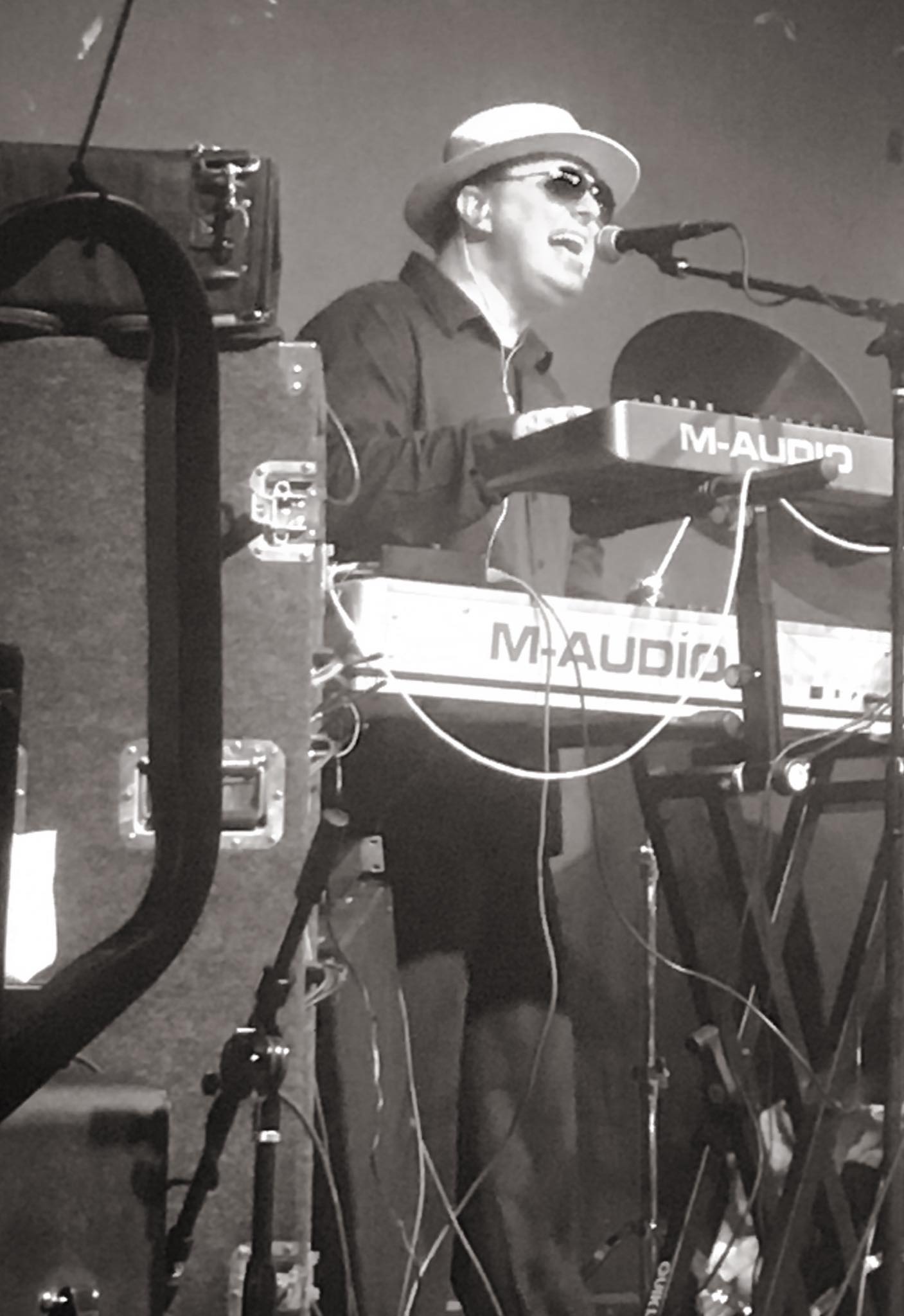 Media
Vermilion River Beer Company - Danville IL
March 2021 - Full show
Champaign Country Club - Champaign IL
April 2021 - Private Party - Full show
Demo - Slow Songs
July 2020 - Recorded at home; clips from Fire and Rain, Wichita Lineman, Against the Wind, Desperado.
Demo - Faster Songs
July 2020 - Recorded at home; clips from Brandy, Rocket Man, Long Way Home.
Upcoming Shows
No shows currently scheduled. Check back soon!